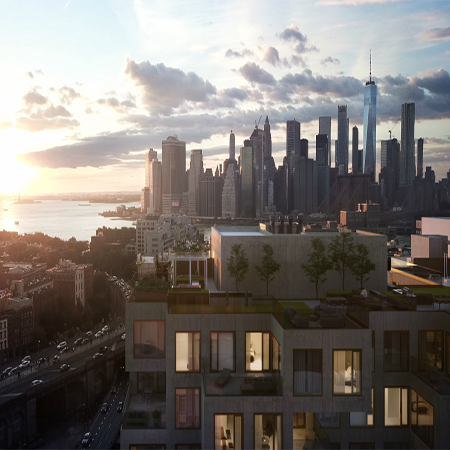 May 2019

Hope Street's DUMBO Project Poised to Launch Sales
Hope Street Capital's 98 Front St. in DUMBO has launched a teaser website that provides interested buyers a first look at the minimalist, concrete-sculptured residential condominium development. Sales are anticipated to launch later this spring.
"At 98 Front Street, we set out to design an environmentally friendly, wellness-centered and design-forward building that both stands out and complements the neighborhood's historic and industrial aesthetic," said Sha Dinour, partner of Hope Street. "At the same time, our goal was to create a building that features an attractive unit mix and price points that appeal to first time buyers and the many creative professionals that want to live in DUMBO."
Unit sizes will range from 400 to more than 2,000 square feet. In coming weeks, Hope Street plans to open a sales office at the building. The developer anticipates LEED certification for the project upon completion in spring 2020.
original article >